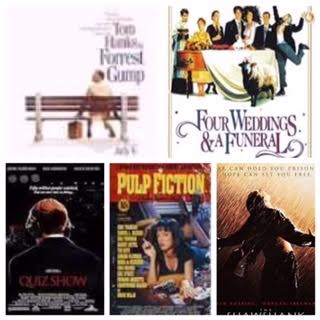 PUBLISHED:
April 4, 2021
MOVIES REVIEWED:
Forrest Gump - Four Weddings and a Funeral - Quiz Show - Pulp Fiction - Shawshank Redemption, The
GUEST HOST:
Skye Brandon
In this episode, first time guest Skye Brandon and I revisit the five Best Picture nominees from 1994. It is a nostalgic trip through Americana, British weddings and funerals, 1950's game show scandals, seedy Los Angeles criminals, and a hellish prison in Maine. It is fair to say that Skye and I both have a lot of respect for these five films, so decide which one leaves my movie collection is a tough task.
Continue to share this podcast with the movie fans in your life, and continue to stay safe!
THIS PODCAST CONTAINS SPOILERS FOR THE MOVIES BEING REVIEWED AS WELL AS BAD LANGUAGE. YOU HAVE BEEN WARNED!
Play Now!