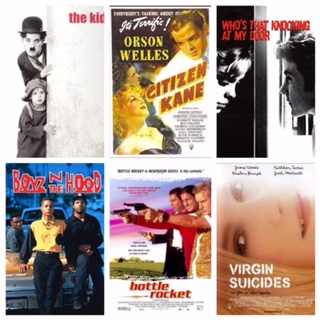 PUBLISHED:
March 23, 2021
MOVIES REVIEWED:
Kid, The (1921) - Citizen Kane - Who's That Knocking on My Door? - Boyz N The Hood - Bottle Rocket - Virgin Suicides, The
GUEST HOST:
Kurt Fitzpatrick
What do Charles Chaplin, Orson Welles, Martin Scorsese, John Singleton, Wes Anderson, and Sofia Coppola have in common? They both had to start somewhere. Regular guest Kurt Fitzpatrick and your host, Jason Dubray, discuss the first feature films by these talented directors in this episode called Filmmaker Debuts.
Continue to share this podcast with the movie fans in your life!
THIS PODCAST CONTAINS SPOILERS FOR THE MOVIES BEING REVIEWED AS WELL AS BAD LANGUAGE. YOU HAVE BEEN WARNED!
Play Now!