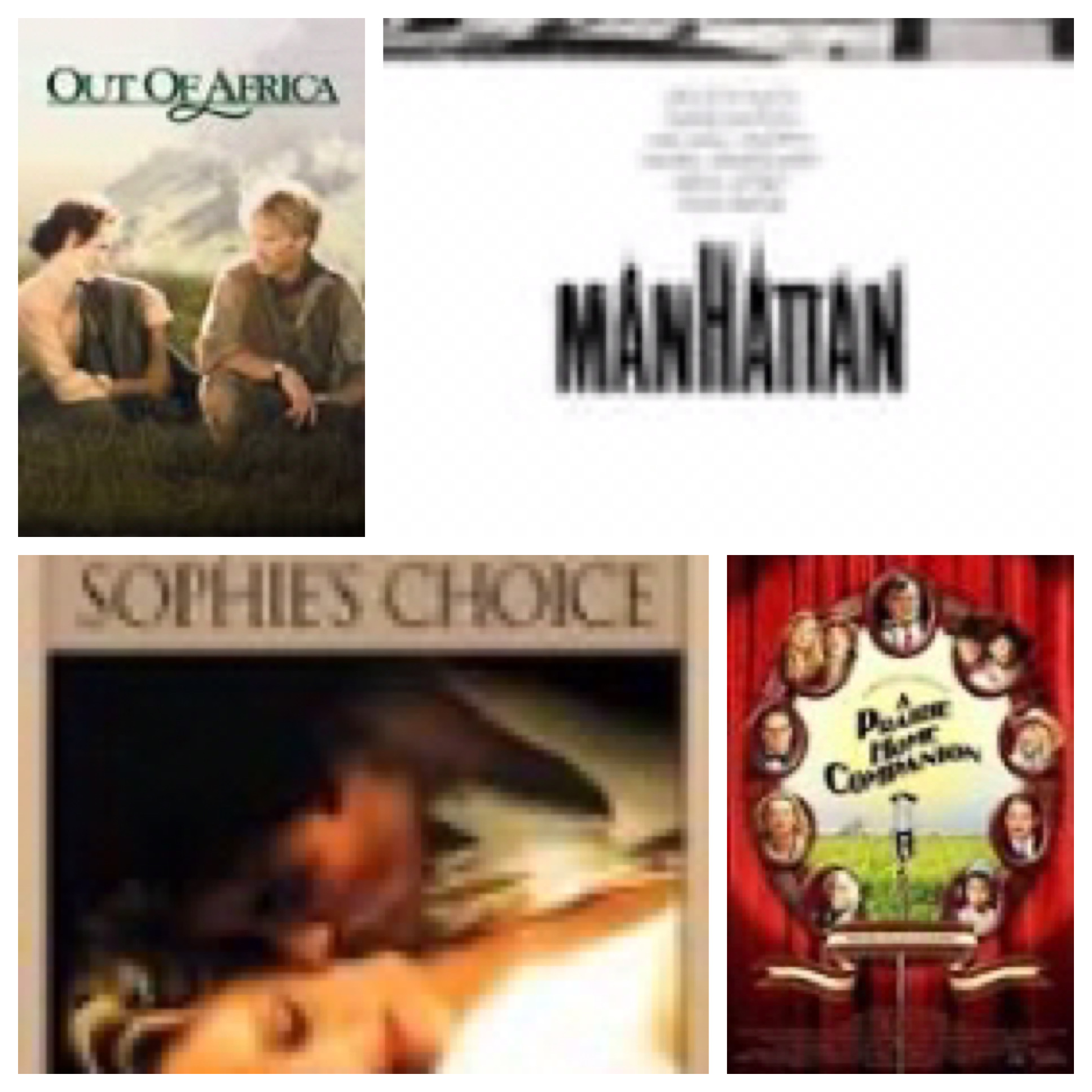 PUBLISHED:
May 19, 2020
MOVIES REVIEWED:
Out of Africa - Manhattan - Sophie's Choice - Prairie Home Companion, A
GUEST HOST:
Michelle Dubray
In this double elimination episode, my sister Michelle Dubray and I discuss four films starring Meryl Streep: Out of Africa, Manhattan, Sophie's Choice, and A Prairie Home Companion. As always, there will be spoilers for these four movies.
Losing half of my movies in an episode will be a regular feature every ten episodes, and this was a painful shedding of my shelf. Please like and share this show on Facebook. All the best, and continue to keep safe during COVID-19!
THIS PODCAST CONTAINS SPOILERS FOR THE MOVIES BEING REVIEWED AS WELL AS BAD LANGUAGE. YOU HAVE BEEN WARNED!
Play Now!