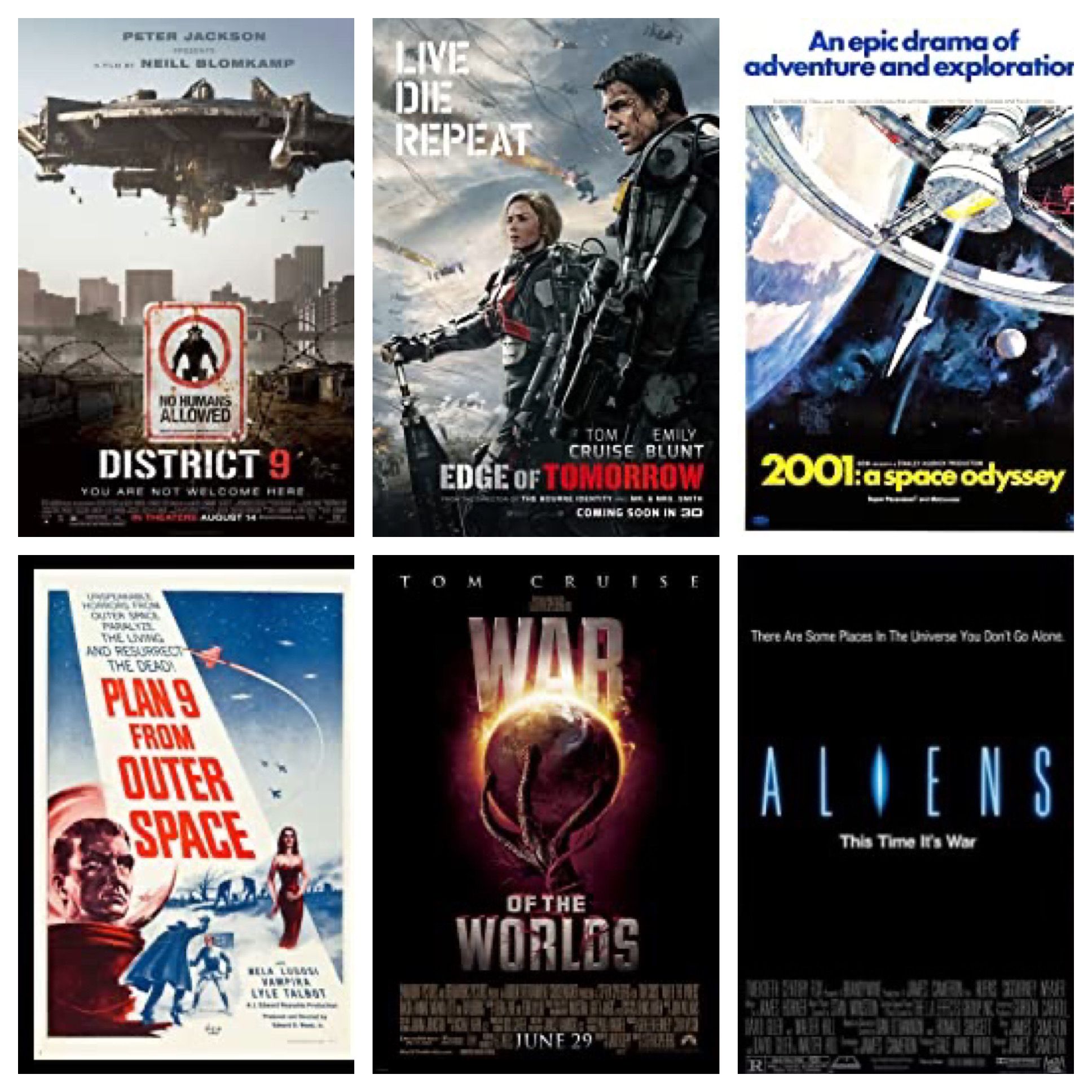 PUBLISHED:
June 3, 2020
MOVIES REVIEWED:
District 9 - Edge of Tomorrow/Live. Die. Repeat. - 2001: A Space Odyssey - Plan 9 from Outer Space - War of the Worlds (2005) - Aliens
GUEST HOST:
Tim Hildebrand
This week, my guest critic Tim Hildebrand video conferenced me from Burbank, California to discuss six science fiction movies: District 9, Edge of Tomorrow, 2001: A Space Odyssey, Plan 9 from Outer Space, War of the Worlds (2005), and Aliens.
Two important announcements:
1. I have only one week to find a home for the movie that earned the least number of points - it is a good one!
2. After an unfortunate incident, I am re-recording Episode 12 by creating a live, interactive show on Facebook - please join me as I recap a show I did with Dan Buday about Vampires.
Please continue to share this podcast with movie fans in your life, and enjoy my new website. Please send me feedback at shelfsheddingmovieshow@gmail.com
Take care and be safe!
THIS PODCAST CONTAINS SPOILERS FOR THE MOVIES BEING REVIEWED AS WELL AS BAD LANGUAGE. YOU HAVE BEEN WARNED!
Play Now!