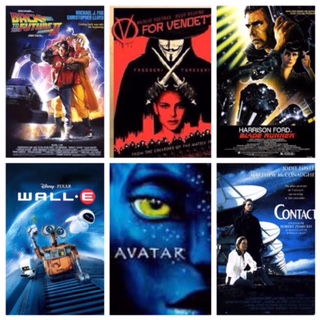 PUBLISHED:
March 9, 2021
MOVIES REVIEWED:
Back to the Future II - V for Vendetta - Blade Runner U.S. Theatrical Version - Wall-E - Avatar - Contact
GUEST HOST:
Polly Esther
In this episode, first time guest Polly Esther and I discuss an ecletic mix of six Science Fiction films. We go into more detail in these reviews than in most episodes. Polly is a wonderful, passionate storyteller who describes her emotional reactions to these films in such an entertaining manner. We both hope you enjoy this slightly longer episode of the show.
Please continue to share this podcast with the movie fans in your life! Be safe, and be kind to one another!
THIS PODCAST CONTAINS SPOILERS FOR THE MOVIES BEING REVIEWED AS WELL AS BAD LANGUAGE. YOU HAVE BEEN WARNED!
Play Now!