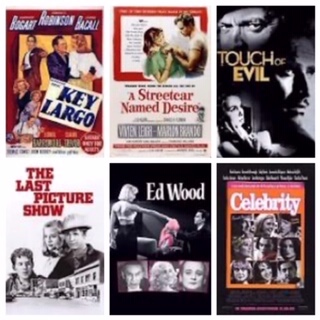 PUBLISHED:
September 8, 2020
MOVIES REVIEWED:
Key Largo - Streetcar Named Desire, A - Touch of Evil Special Edition - Last Picture Show, The - Ed Wood - Celebrity
GUEST HOST:
Tom Ratzlaff
In this episode, regular guest Tom Ratzlaff and I discuss six movies shot in glorious black and white photography. Tom and I both agree that this is a strong group of six films. This episode is the first time that half points have been used in an episode, and it features some movies that are close to Tom's heart.
As always, thank you for supporting this podcast. Please tell the movie fans in your life about it! Keep safe, as we move into the autumn of 2020!
THIS PODCAST CONTAINS SPOILERS FOR THE MOVIES BEING REVIEWED AS WELL AS BAD LANGUAGE. YOU HAVE BEEN WARNED!
Play Now!